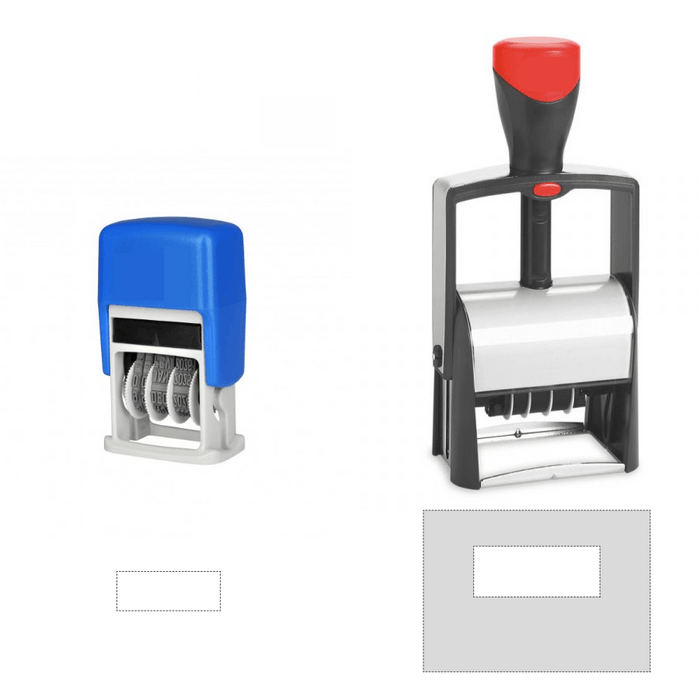 Administrative stamp
Original price
0,00€ T.TC.
-
Original price
0,00€ T.TC.
0,00€ T.TC.
-
0,00€ T.TC.
Current price
0,00€ T.TC.
Customizable date stamp with your logo and your text.
Opt for a company stamp with date
The possibility of modifying the date on your professional stamp allows you to save time when signing official documents, such as accounting documents, acknowledgments of receipt, etc...
Date stamp format
Metal structure with mounted stamp engraving and possibility to change the date. Available in rectangular format in several sizes:
23 x 40mm
29 x 44mm
26 x 56mm
36 x 46mm
47 x 66mm
If in doubt, the size we recommend is 36 x 46 mm.
Free ink refill
Our administrative stamps are sold with a free ink refill . Four colors of ink are available: black, red, blue or green.
Create a stamp online
Send us your logo and your text via the form on the site.
A graphic designer sends you a proof to check that the stamp corresponds to your expectations
If necessary, he makes changes and sends you a proof for verification
Only after your validation, the buffer will be created.