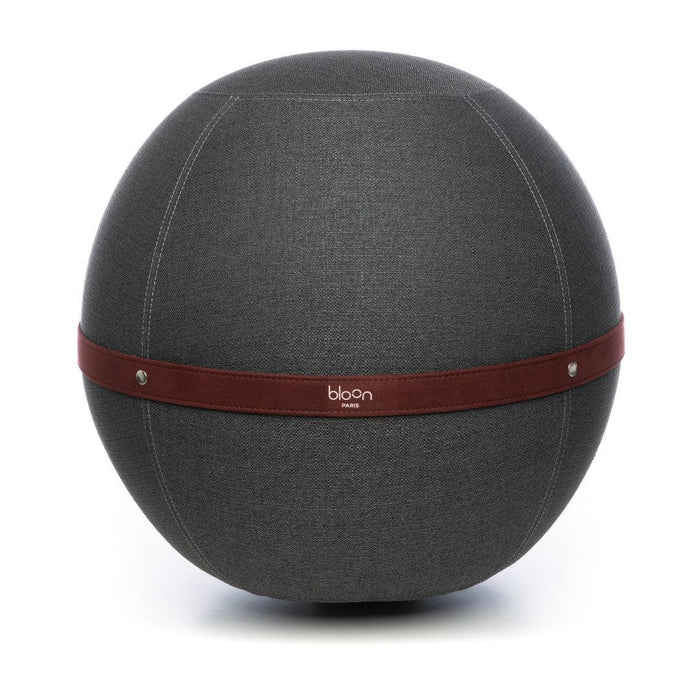 Swiss ball, ergonomic Paris ball seat for the office
Original price
179,00€ T.TC.
-
Original price
199,00€ T.TC.
179,00€ T.TC.
-
199,00€ T.TC.
Current price
179,00€ T.TC.
Ball ergonomic office chair for people of adult size and compatible with intensive use.
The Swiss ball or Paris ball
without promo codes c discount! Free delivery for metropolitan France!
Tracking package by link after shipment for delivery .
Made in design : France.
Held in stock in France.
Shipping and receipt of your order in Metropolitan France within 24 hours .
Sitting ball made with quality raw materials, premium ultra-resistant polyester fabrics.
The swiss ball contains a resistant air chamber made of explosion-proof PVC.
The ergonomic desk ball is a durable product for a intensive use in a corporate environment.
Removable structure allows a machine wash .
Lightweight ball, only 2 kg.
The ball seat moves anywhere with ease.
The seat ball is weighted so that it does not roll and remains stable on its base, it is handled with its 360° belt.
The base of the ball is also non-slip.
The swiss ball in a nutshell
The seat ball or swiss ball, is available in 2 sizes to adapt to the morphology of the adult, living room furniture, office chair. This balloon decoration is functional due to its balloon or gymball seat sides and aesthetic thanks to the Paris balloon manufacturing.
The perfect sitting position does not exist, there are only fundamental good practices to adapt to each user with a ball seat to strengthen the back. The essential good gestures for settling in are the following:
A seat height.

The correct height adjustment means choosing the size of balloon that suits your body type and managing its firmness by varying the inflation with the pump that comes with it.
A distance.

A distance to be respected between the body and the desk or table which naturally depends on the length and position of the arms.
The position of the arms.

Height and position of the arms in a comfortable position for using the mouse and keyboard.
The position held does not exempt you from moving regularly. Indeed, too long a position will generate aches, the movement can avoid them. The sitting ball is your partner for performing movements, stretching to relax your body. This ball for sitting is an ergonomic seat.